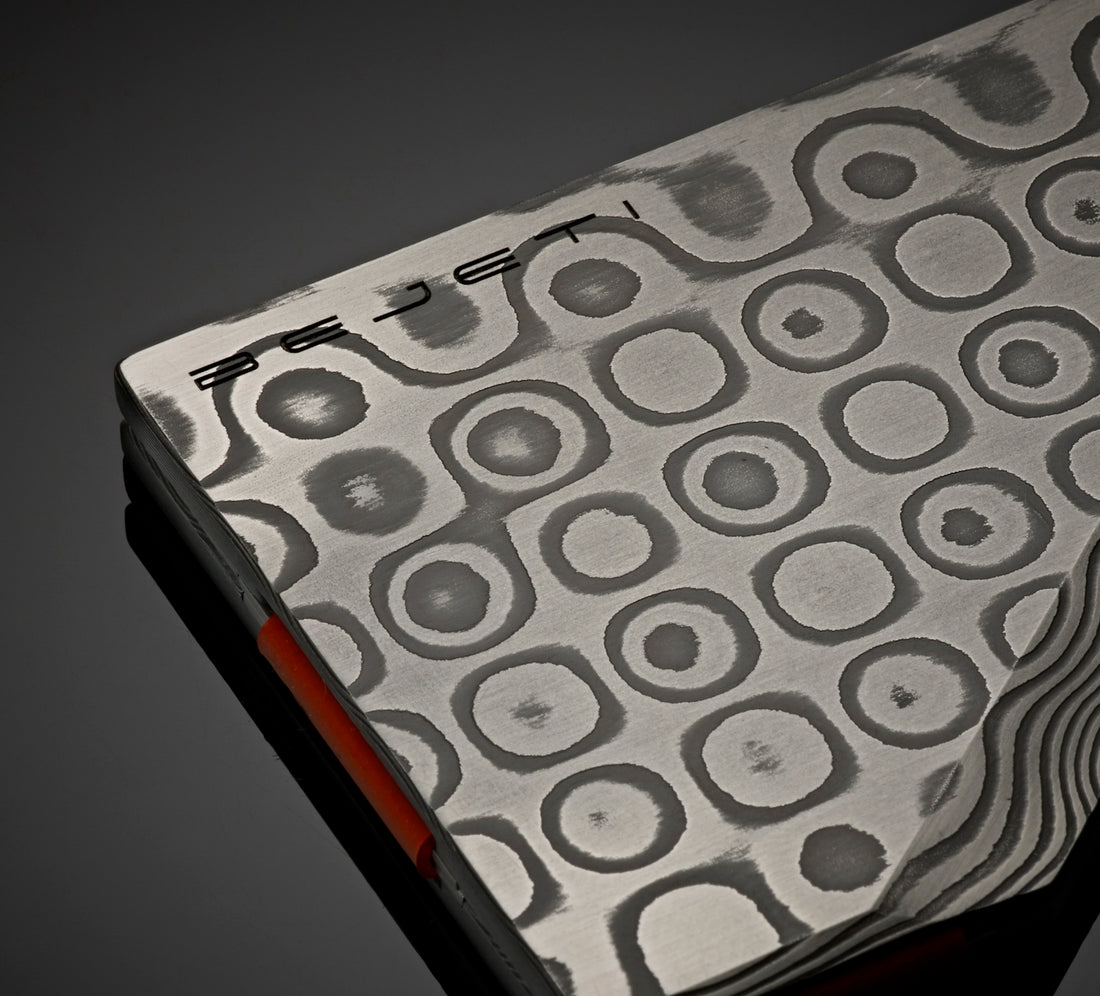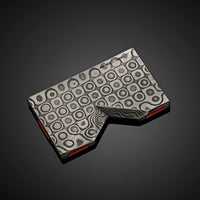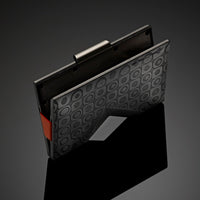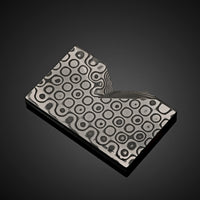 The Bejeti VULCÁN offers a refined Damascus steel pattern reflecting the Earth's landscape before it was inhabitable, where volcanos engulfed the landscape in grandiose fury. It was these portals to the Earth's core that propelled the many ores, which later served as the substrates that built civilization.  Similar to its counterpart, the HEPHAESTUS, the Bejeti VULCÁN is no less storied as we yielded precision wallets from metals fused in a Masters' forge from precisely these ores.
The artistry of this billet's manipulation was limited only by the imagination of the blacksmith. The diversity of the metal layers is what makes this specific edition so striking. Some layers offer hardness, while other layers offer the flexibility that protects the hard layers from shattering. The resulting pieces are as visually mesmerizing as they are stimulating to touch.
Only Bejeti can bring this storied and mythical material to one of the most essential of accessories. We are confident the Bejeti VULCÁN wallet captures the journey of these extraordinary metals each time it is experienced in hand.
100% MADE IN THE USA. For the one and only; You.
Damascus Steel - The careful eye will note minute material voids in this product line. These are occurrences from the hand-crafting process, where various metals are forged together in unique artistry. These features highlight the bespoke nature of the Bejeti wallet, one which is not homogenously produced in mass fashion.
5.9 oz / 167 g
* Comparable to: a cell phone
Length:
3.4 inches or
86 millimeters
Width:
2.1 inches or
54 millimeters
Thickness:
0.3 inches or
6 millimeters
DESIGNED BY E. SANDE
FORGED WITH PRECISION
Made in the USA