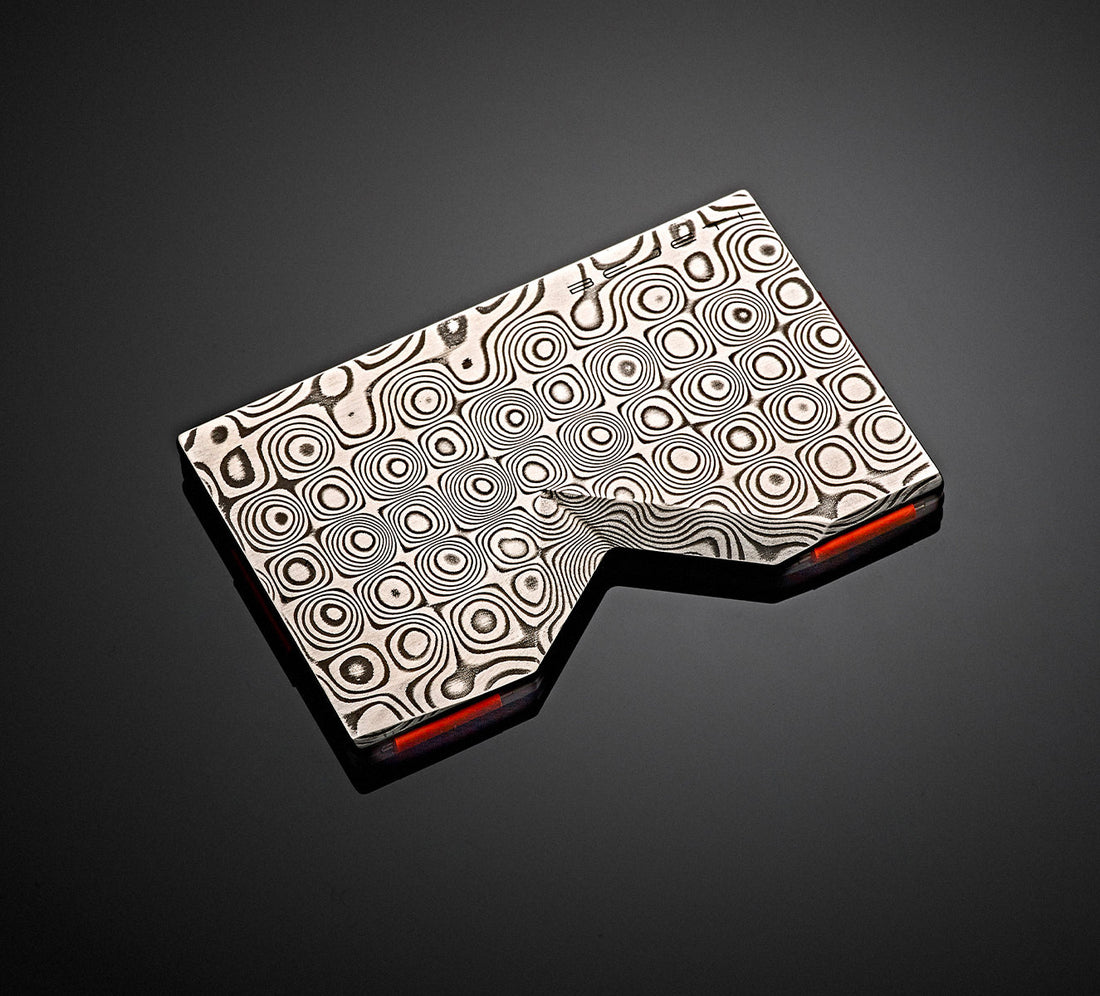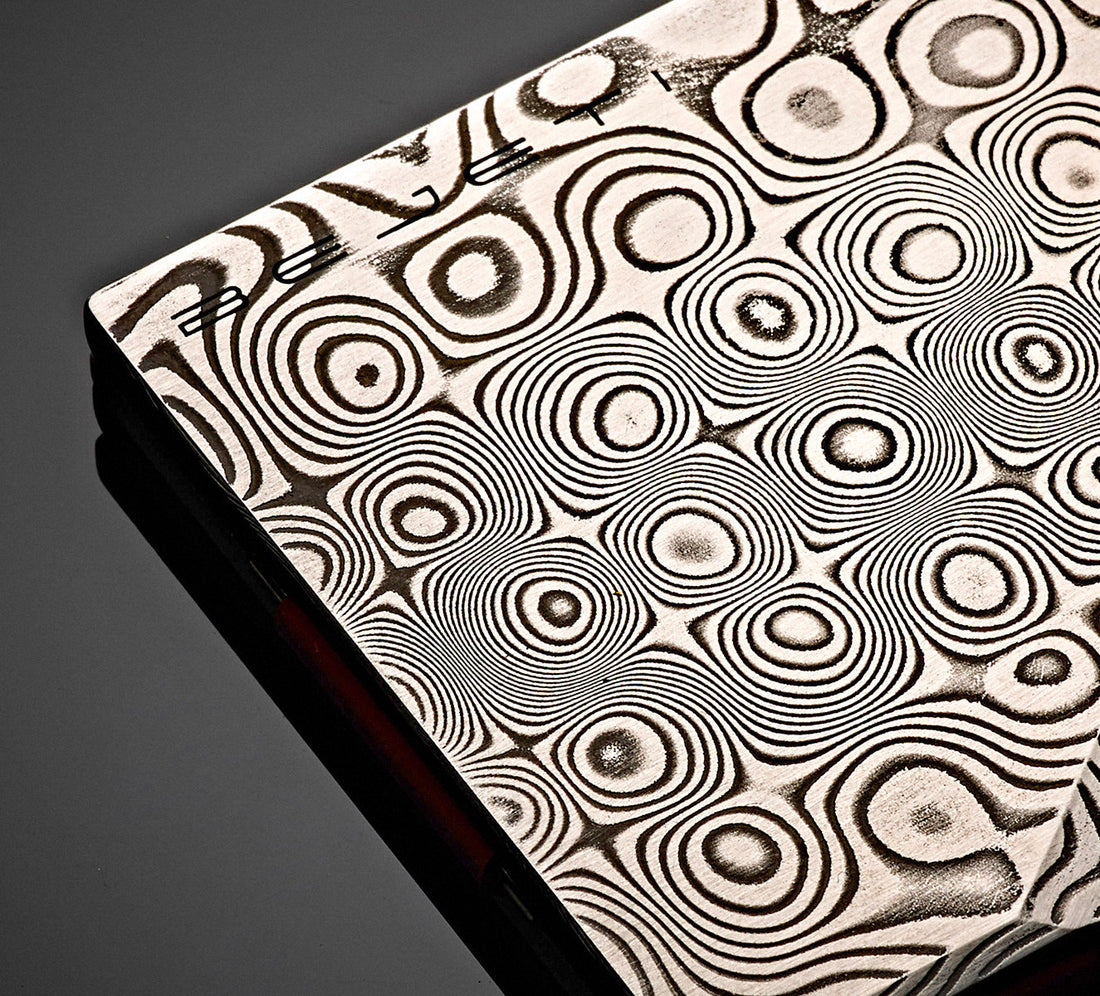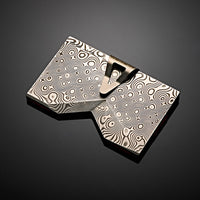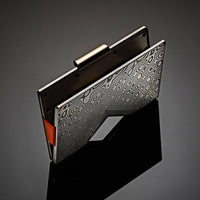 Damascus Steel is the metal of kings, queens, leaders, and warriors, prized for thousands of years for its mythical beauty and magical properties. It is strong and hard, yet ductile and flexible, qualities that earn it the reputation of the sword that can sever other lesser swords. Mythological accounts abound with tales of the magical valor spurred by Damascus swords and weapons. Bejeti Damascus is no less magical as we painstakingly create precision wallets from metals fused in a Masters' forge. The artistry of the manipulation is limited only by the imagination of the blacksmith. The diversity of the metal layers is what makes Damascus so striking. Some layers offer hardness, while other layers offer the flexibility that protects the hard layers from shattering; a shock absorber of sorts. The combination of properties is science, but the result is pure art.
The Bejeti HEPHAESTUS wallet pays homage to the Greek god of fire and blacksmiths, by taking renowned Damascus steel and creating functional art. Arguably the most extraordinary member of the Olympian Pantheon, what Hephaestus lacked in physical beauty he made up for in talent and skill as a master metal worker. He alone was able to build the beautiful, indestructible metallic mansions where all the other Olympians lived.
Only Bejeti can bring this storied and mythical material to one of the most essential of accessories. We promise that the Bejeti Hephaestus wallet captures the history of the metal of leaders each time it is held in hand.
Damascus Steel - The careful eye will note minute material voids in this product line. These are occurrences from the hand-crafting process, where various metals are forged together in unique artistry. These features highlight the bespoke nature of the Bejeti wallet, one which is not homogenously produced in mass fashion.
5.9 oz / 167 g
* Comparable to: a cell phone
Length:
3.4 inches or
86 millimeters
Width:
2.1 inches or
54 millimeters
Thickness:
0.3 inches or
6 millimeters
DESIGNED BY E. SANDE
FORGED WITH PRECISION
Made in the USA