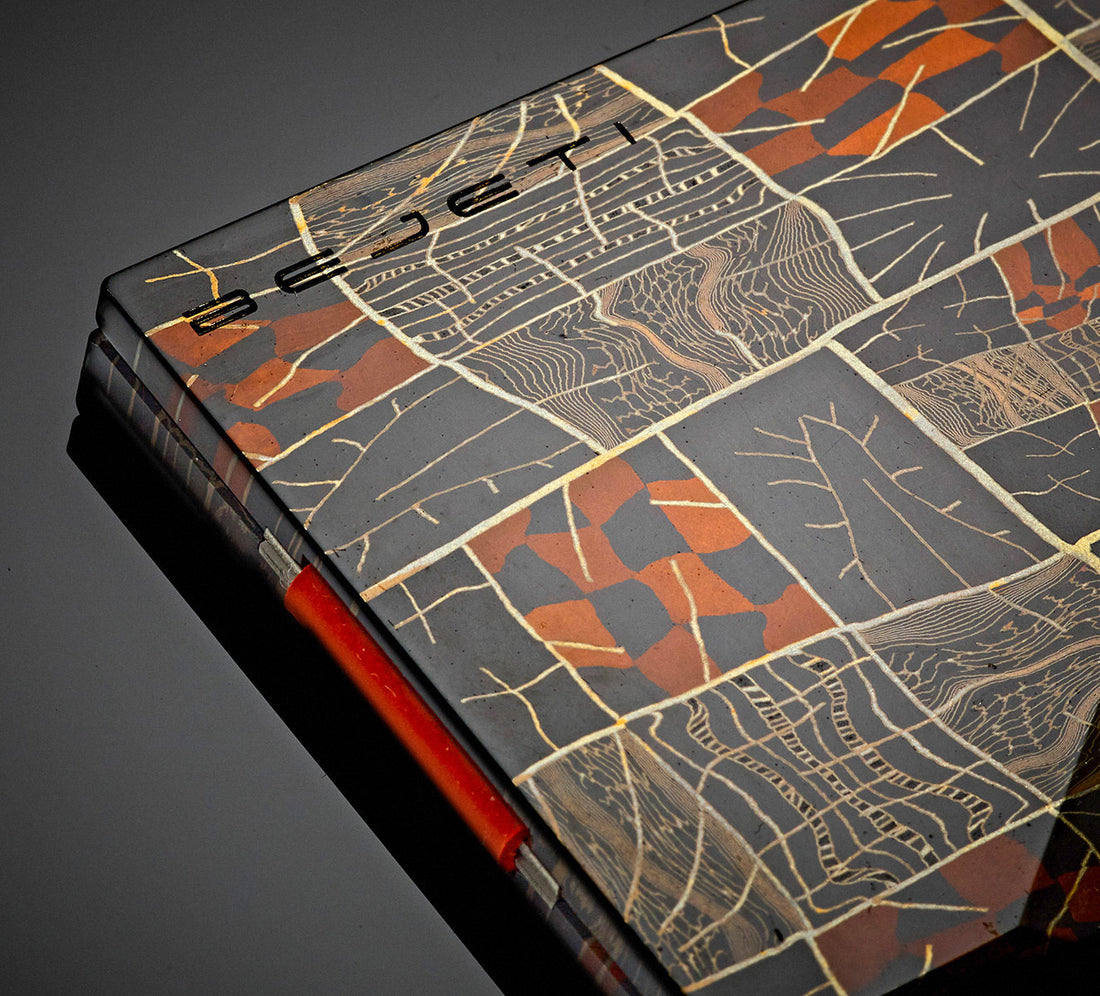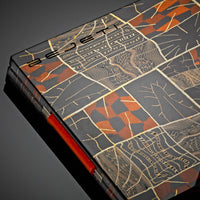 When extraordinary craftsmen, metalsmiths and engineers put their minds together, the results can yield a quantum leap in an entire product category. Bejeti's ARTIFICER series represents just such a leap. THE ARTIFICER is as unique and rare as it is artful and captivating.
The heart of these beautifully designed wallets is one-of-a-kind, hand-forged, Robert Eggerling Mosaic Damascus steel. Made from a unique blend of carbon steels and nickel, Eggerling Mosaic Damascus is coveted by high-end manufacturers around the world. And like any gifted artist, Mr. Eggerling not only sees patterns and evolves new techniques that most blacksmiths can't begin to conceive, but he also has the rare ability to quilt together steels with an artist's touch. Mr. Eggerling literally transforms his inner thoughts into steel, as a painter would to canvas.
Creating a single Damascus billet large enough for multiple wallets is an extraordinary accomplishment few blacksmiths could achieve. For Bejeti, Mr. Eggerling succeeded, forging an exclusive pattern into a single billet of Mosaic Damascus – enough to manufacture seven custom wallets. And thus, THE ARTIFICER was born.
Mosaic Damascus Steel - The careful eye will note minute material voids in this product line. These are occurrences from the hand-crafting process, where various metals are forged together in unique artistry. These features highlight the bespoke nature of the Bejeti wallet, one which is not homogenously produced in mass fashion.
6.1 oz / 173 g
* Comparable to: a cell phone
Length:
3.4 inches or
86 millimeters
Width:
2.1 inches or
54 millimeters
Thickness:
0.3 inches or
6 millimeters
DESIGNED BY E. SANDE
FORGED WITH PRECISION
Made in the USA