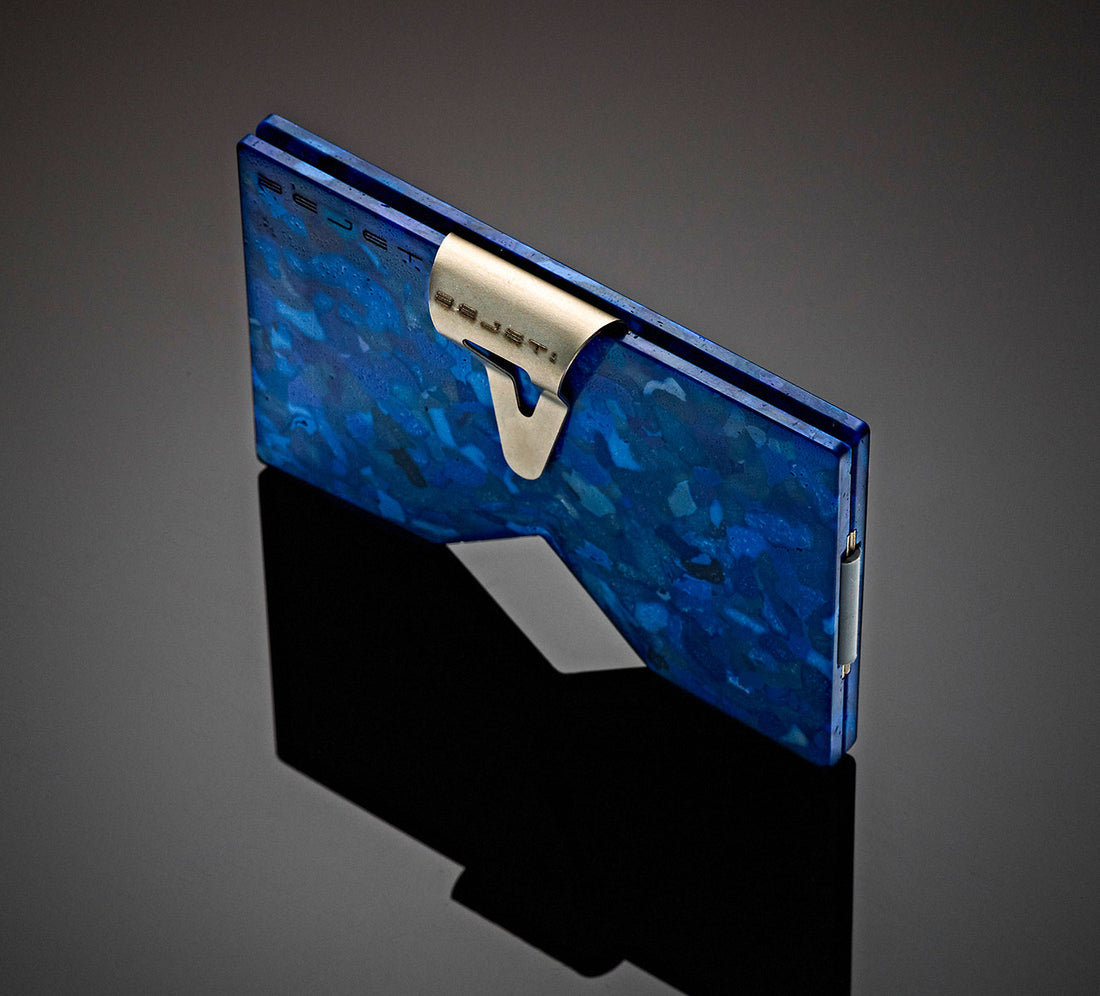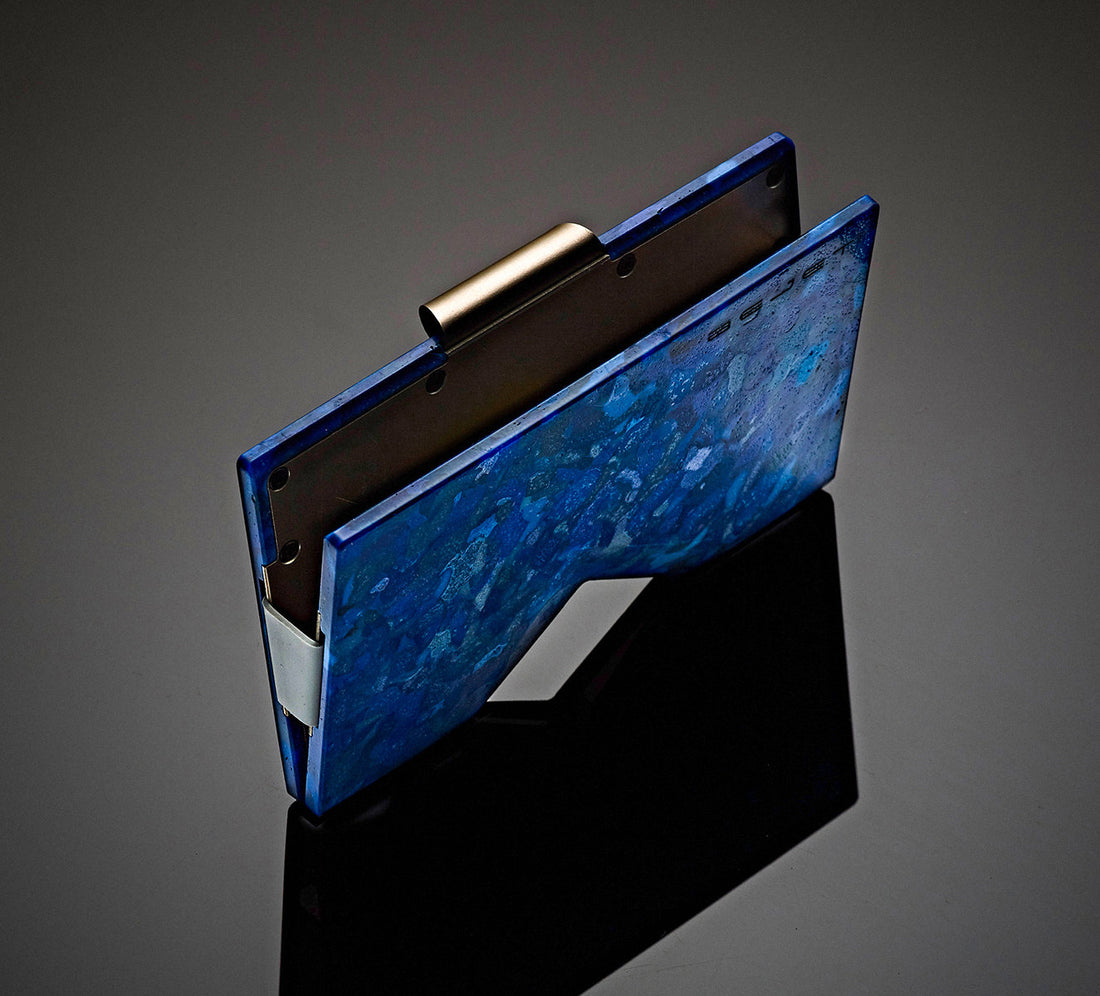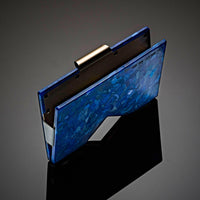 At least 8 million tons of plastic end up in our waterways every year. Waste plastic makes up 80% of all marine debris, from surface waters to deep-sea sediments. Plastic has been detected on shorelines of all the continents, with more plastic materials found near popular tourist destinations and densely populated areas. Plastic pollution threatens ocean health, food safety and quality, human health, coastal tourism, and contributes to climate change.
With the Bejeti ENDURVINNA series we are doing our part to curb this widespread problem by giving polystyrene new life as a material for our ecological series wallets. 
The ENDURVINNA sports deep, oceanic blues, with flecks of turquoise and clear polystyrene fragments. But far more than a fashion statement or a pinnacle of engineering prowess, the Endurvinna represents a tangible commitment to preserve the planet's most precious resource for centuries to come. As such, it stands as unique promise and heirloom, not just for your lifetime but for the generations to come.
Recycled Polystyrene (PS) - The careful eye will note minute material voids in this product line. These are natural occurrences from the blending process, where the various recycled plastics are forged together in unique artistry. These features highlight the bespoke nature of the Bejeti wallet, one which is not homogenously produced in mass fashion.
1.9 oz / 54 g
* Comparable to: 1x golf ball
Length:
3.4 inches or
86 millimeters
Width:
2.1 inches or
54 millimeters
Thickness:
0.3 inches or
6 millimeters
DESIGNED BY E. SANDE
FORGED WITH PRECISION
Made in the USA